[singlepic id=276 w=320 h=240 float=left]
Being close to Spring it's only natural that I go back to a previous spring and bring back a flower that touched my heart back then and begged to be brought back to life today.  This photo, left, was calling to be worked in sagelight.  I listened and within an hour I was able to develop it to the shot I love.  I took a few liberties with the single shot HDR and found the Undo Brush very useful.  I didn't go to extreme as I felt this shot really didn't need that but creatively I felt satiated and satisfied.
[singlepic id=275 w=320 h=240 float=right]
What I love about the resulting photo was the detail, contrast and sharpness.  The effect really brought flower to life as if you could just reach out and touch it.  The soft fragile leaves of this daffodil call to be caressed by the sun as it had when I was standing in front of it.  I'd love to water it or put in a window sill but that might not do the medium all that well.  All in all this is not only one of my better photographs, I feel it to be one of my better developments.  It required only a few minor adjustments to bring it to life and make me proud.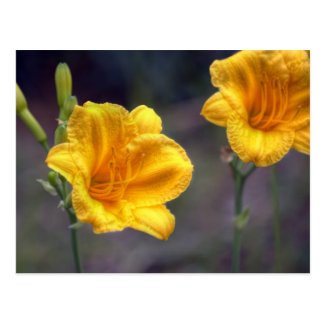 Golden Daffodil Postcard
by
klormand
View Golden Postcards online at
zazzle