[singlepic id=271 w=320 h=240 float=left]
August 21, 2010 I took a trip to our local zoo and found animals and nature in all it's beauty.  This pair of Cotton Top Tamarin were one of the highlights of that journey.  I remember the original development of this shot taking over 1 hr with lots of patience.  I developed it using solely Gimp, the best program I could afford at the time.  The results were used to create this card: http://fineartamerica.com/products/just-waiting-for-you-kevin-lormand-art-print.html.  The original shot is to the left.
[singlepic id=272 w=320 h=240 float=right]
I spent time yesterday in a great new program Sagelight and was able to redevelop the shot easier and more efficiently.  The layout of the program makes it very intuitive with all the tools easy to use with great descriptions where available. Developed shot with Sagelight to the right. Easy to understand tutorials and good support by a passionate creator is a plus.  I have started to understand the program and it's power in the few weeks I've had it and just need to stay healthy enough to really get lost and indulge myself in it.
I'm going back to 2006 photos to redevelop the shots I took when I used a Panasonic DMC FZ20 and look forward to putting the this program through it's paces.  If your looking for a good photo editing and development software Sagelight  may be what you are looking for.  Take the full use trial version out for a spin to see if it's what you want.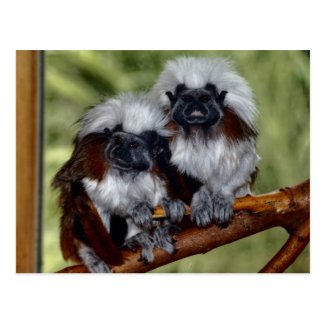 Cotton Top Tamarin
by
klormand
Design
Full color postcards
at zazzle.com