I had little choice but to revisit my older photos, mostly to put Sagelight to the test.  I found it's color noise removal tool very helpful for this tropical bird photograph I took in 2006 at our local zoo with Panasonic dmc-fz20 camera.  While a good point and shoot, the conditions at the time and my limited knowledge of photography yielded a less than desirable photograph.
[singlepic id=267 w=320 h=240 float=left]
As you can see the original photograph left has a considerable amount of noise and a bad blue color pixel in the middle.  Rather distracting and annoying.  I've loved this composition for some time however have been unable to develop it to where it was usable.  The grain was too much for my liking and the harsh effect just belied my goal with this avian.  I want the majestic beauty of this bird to been seen, the softness of it's feathers to be felt, and was just unable to accomplish my goal.  Tip, never give up and go back even years and you may surprise yourself with what you now know.
[singlepic id=268 w=320 h=240 float=right]
Experimenting with Sagelight and a little bit of patience brought this cropped, edited version, right, to life.  It is much closer to my ideal goal, and is at least useable now.  The grain considerable reduced, without making the photo look like a painting.  The annoying blue pixel, erased, and the background seems to flow much better.  Still feel like there is more to go with this but I know now I am much closer than what I once was.  If at first you don't succeed try, try, try, you know what I mean.
While I love gimp, I was unable to come even close to this developed quality.  Perhaps it's time I recognize that Gimp while great at many things still has it's limitations at some things and excels at others.  I believe it boils down to just what is it you wish to accomplish.  There are multiple tools available for any job you wish to accomplish.  The one you select and use may benefit you while others may find benefit in others.
Here is my newest postcard for those of you interested.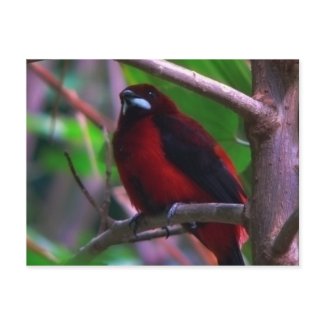 Looking For You
by
klormand
Get
Postcard
designs on zazzle.com