Well today I'm off to a late start windows decided it wanted to do what seems like a million updates. Let's get on with the review shall we. Today's review is of a photograph that I feel has a tremendous amount of potential. It just let me wanting a little more. It's also a problem I frequently see among landscape photography.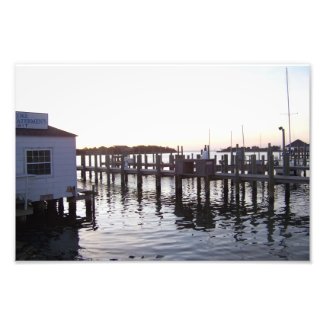 Ocracoke Island Photograph
by
SarahAmicus
Browse more
Seascape Photography
This photograph can truly be stunning, however the bleached out sky really detracts from the beauty. This shot at sunset would more likely be breathtaking. Not only is taking the correct shot important, taking it at the right time of day can really make a difference. For this shot a neutral density filter or circular polarizer would help bring in the sky and more. Also I would encourage experimentation with the metering modes on your camera. You would be amazed at the difference between matrix, spot, and center weight metering. For shot like this matrix metering could be your best choice. Your cameras Manual would also have additional information.
Ideally for this shot a well balanced HDR could really bring it to life. When developing the HDR care should be taken to preserve some of the shadow in the water while bringing the detail from the washout sky into effect. The extra color from the sky would change this entire shot.
I love the composition and overall framing of the pier and surrounding landscape. I chose this photo for review today because I really feel it has unexplored potential. The biggest achilles' heel to this shot is the lack of color in detail from the sky. It is hard to tell if it was cloudy or if it's just washed out.
I would have to rate this photo a two out of five. While I truly enjoy the creative angle and perspective the lack of detail and color leave a bit to be desired. With a lack of description it will be difficult for this page to be picked up by search engines. A truly hope to see more from Sarah Amicus is in the future. As always this is solely my opinion and my intent is merely to express other options available for different photographic situations.
[ezp store_name="SarahAmicus" num_items="3″ grid_width="525″ grid_cell_size="medium" grid_cell_spacing="9″ default_sort="popularity" randomize="false" show_product_description="false" show_product_creator="true" associate_id="238976210627304512″ grid_cell_bg_color="f4f1e9″ show_sorting="false" show_pagination="false"]